KIDDY PARK

Only for kids under 3rd grade and their parents or guardians.
A whimsical indoor park that can make it an awesome day of playing for kids!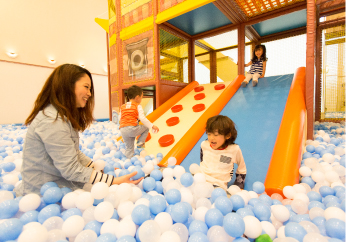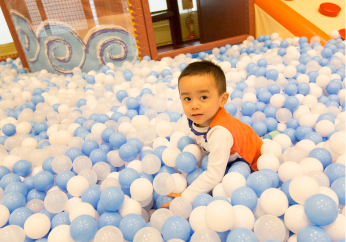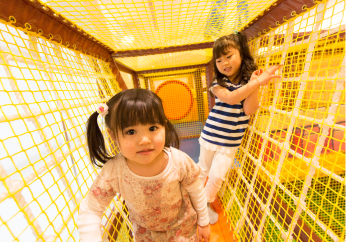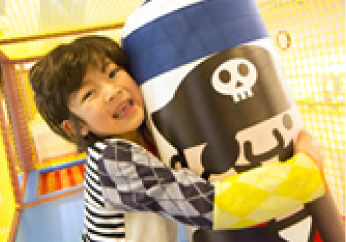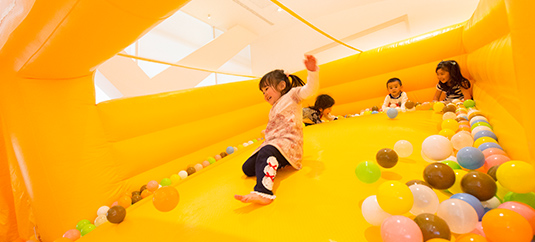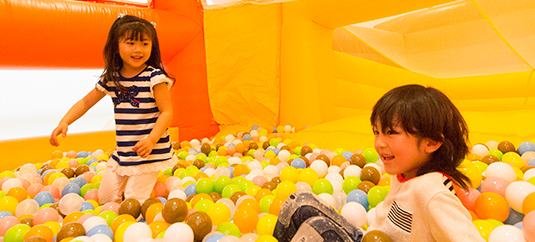 SAFETY RULES
No jumping.
No bouncing off the walls.
Do not take the balls out of the ball pools.
Running around may cause accidents, be careful.
Do not jump or run nearby the entrance.
Excessive friction may hurt skin, so do not expose your skin too much.
Any behavior which do not abide by these rules and may hurt others, may be asked to leave.
FOR GUARDIAN
Accidents like loss or injury may occur so please keep an eye on your kid(s) at all times.
We are not responsible for any losses or accidents
PRICES(taxes included)
Extra on top of admission fee.
Kids in the KIDDY PARK MUST accompanied by a Parent or Guardian (Relatives 18 and older or Adults older than 20).
Child

(under 3rd Grade)

Adult

(Guardian Only)

Weekdays


12:00 PM to 8:00 PM

JPY500

/ no time limit
Additional Guardian/per person


JPY500

/ no time limit
Weekends&Holidays


11:00 AM to 9:00 PM

JPY500

/ First 1 hour


JPY250

/ 30min
One guardian is allowed free entry to accompany the child.
Deposit fee required. (JPY500 / per child). It will be returned when you leave.
The special days are from August 12 to 15.
PLAY GUIDE
HOURS
Closing dates and hours may be changed without further notice. Please call ahead to confirm.
SpaWorld & KIDDY PARKAll-year-round
Weekdays
12:00 PM to 8:00 PM
Weekends & Holidays & The Special days
11:00 AM to 9:00 PM
Last entry is at 1 hour before closed.
Kids are not allowed entry by themselves, must be accompanied by adult.
Special days during Aug 12 to 15.
We are open year-round, but could be closed by legal inspection or renovation work.
GENERAL RULES
Participant MUST accompanied by a Parent or Guardian. Unaccompanied children are not allowed entry.
Accidents may happen when children are playing by themselves, so please keep an eye on your kid(s) at all times.
A maximum of 3 Participant children are allowed per Parent/Guardian.
All Parents/Guardians must be relatives 18 and older or adults older than 20.
Only for Ages 0 to 3rd Grade.
Participant(s) of Gulu-gulu Slides and power slides MUST be 3 years old or older.
Adults are PROHIBITED from entering the KIDDY PARK without the Participant(s).
All kids or brothers older 4th Grade (who over agreed age) are PROHIBITED. Their Parents/Guardian are prohibited either.
The bill will be charged on the guardian's wristband.
Deposit fee will be added (JPY500/per child) to their guardian's bill. It will be returned when you leave.
All food and drinks are prohibited except drinking at bench. (Chewing gum or candy inside is prohibited too).
In some cases, security staffs may warn the kid(s) directly.
Re-entry is NOT allowed.
If you need to go out to the washroom, please inform staff to get a one-time-exit pass, then give it back when you come back.
One-time-exit pass is only for 1 hour.
Please be sure to go together with your kid(s) when entering or leaving.
Please wear casual or Spa loungewear which is easy to move. Socks are recommended due to friction.
In KIDDY PARK, kids actively move around and play, such as climbing, jumping, splashing, and slipping. Please note that there is a risk of injury due to friction.
Playing in the KIDDY PARK may result in sweating so an extra set of clean clothes are recommended.
Buttons may damage play facilities and others so please avoid wearing clothes that have buttons.
Please use hair elastic bundling hair instead of hairpins as hairpins may injure other kids.
Some facilities may not be useable when they are being maintained. Thank you for understanding.
When exiting you need to inform staff so please visit reception again before you leave.
Please show wristband when you return the entry-pass.
We will require a JPY1,000 of compensation from any person who loses an entry-pass.
NOTE
There are also very large amusement facilities in the KIDDY PARK. Please play them according to the children's physical strength, physique and age.
All jewelry, glasses and contact lens must be removed before entering.
Please put the accessories in the locker or leave it managed by parent(s).
Please keep an eye on your little ones at all times.
Please refrain from bringing valuables. It will be difficult to search for it if you drop valuables into the ball pool etc. so please leave valuables in the locker or valuables locker.
Please manage your garbage by yourself.
Sharp objects (knives, cutters etc.) are not allowed inside the KIDDY PARK.
Be sure to follow staff instructions. We are not responsible for any damages by your irregularities.
Participants and guests who fail to comply with these rules may be denied admission or removed from the KIDDY PARK