6F Asian Zone

GYM

A sports gym where you can freely use the latest training machines ranging from treadmills to the butterfly machine.
Whether it's light stretching, cardio, or weight training, we will always support your beauty and health.
TREADMILL
A treadmill that absorbs the impact of running to achieve a comfortable running feeling. You can work out by walking, jogging, or running with a peace of mind.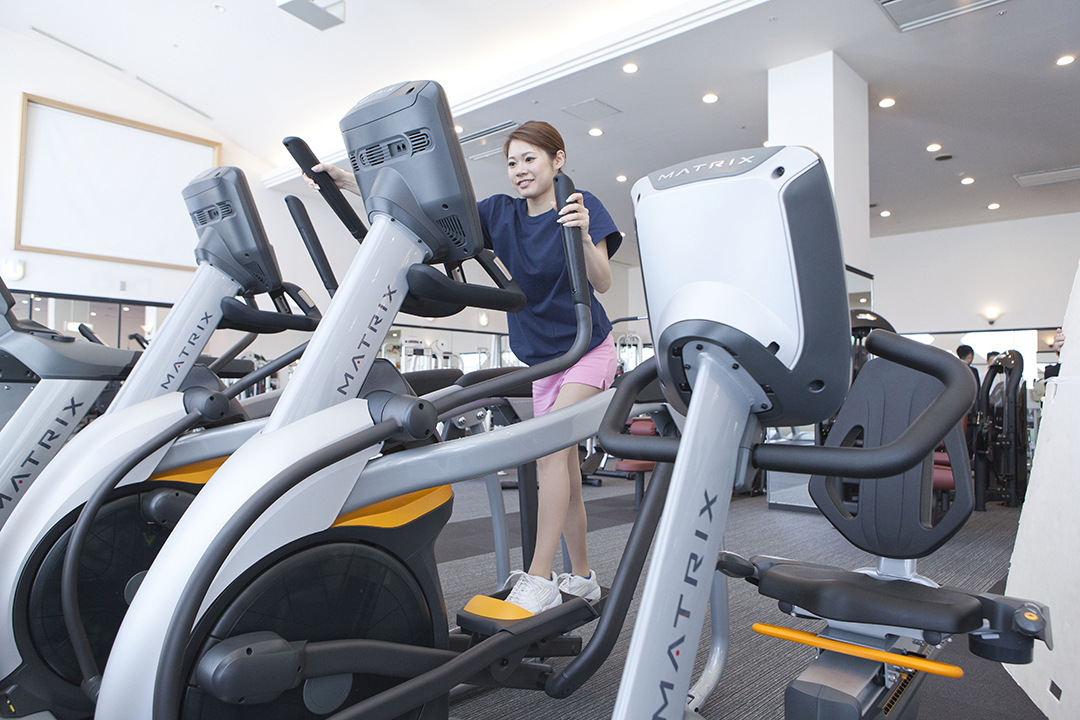 ELLIPTICAL TRAINER
A cross trainer that allows aerobic exercises without stressing knees and hips. It is easy to use, even for beginners. For intermediate and advanced users, raising the slope changes the stride length, which changes the parts that can be trained.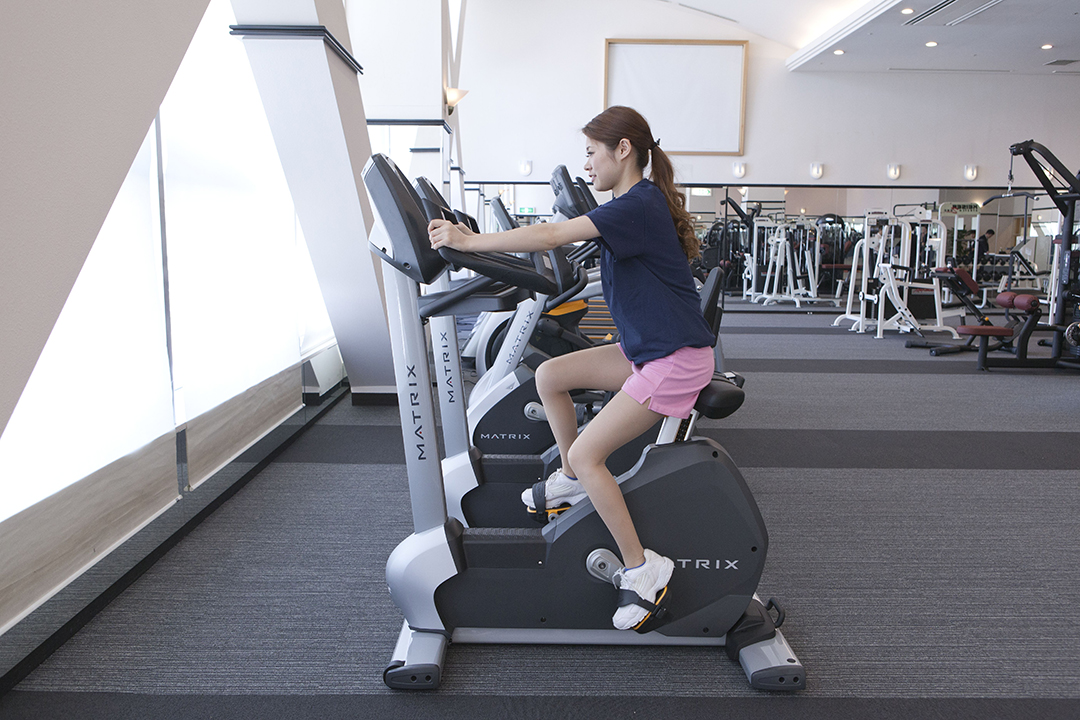 UPRIGHT EXERCISE BIKES
With a well-suited seat, you won't feel uncomfortable even after a long aerobic exercise. The stepped structure allows for an easy and safe lifting. The seat can be easily adjusted with just one hand.
FREE-WEIGHTS
Lose Weight and Build Muscle!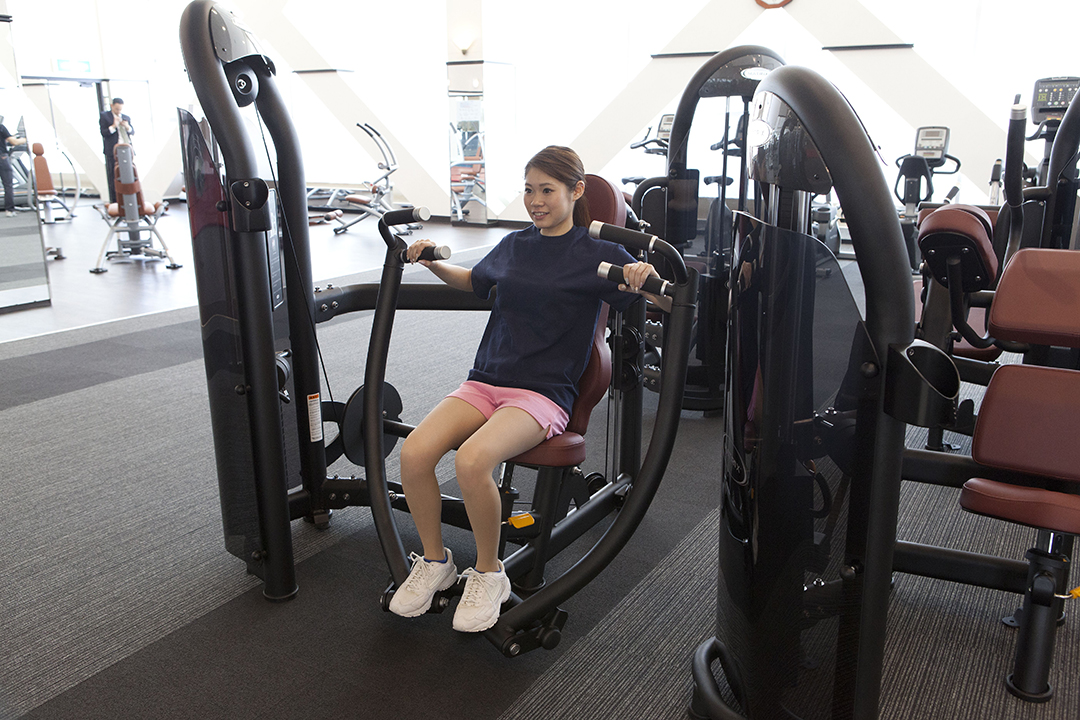 CHEST PRESS
Pectoralis major exercise equipment. Adjust the grip to the height of your chest. Stretch your chest so that your shoulders do go inward.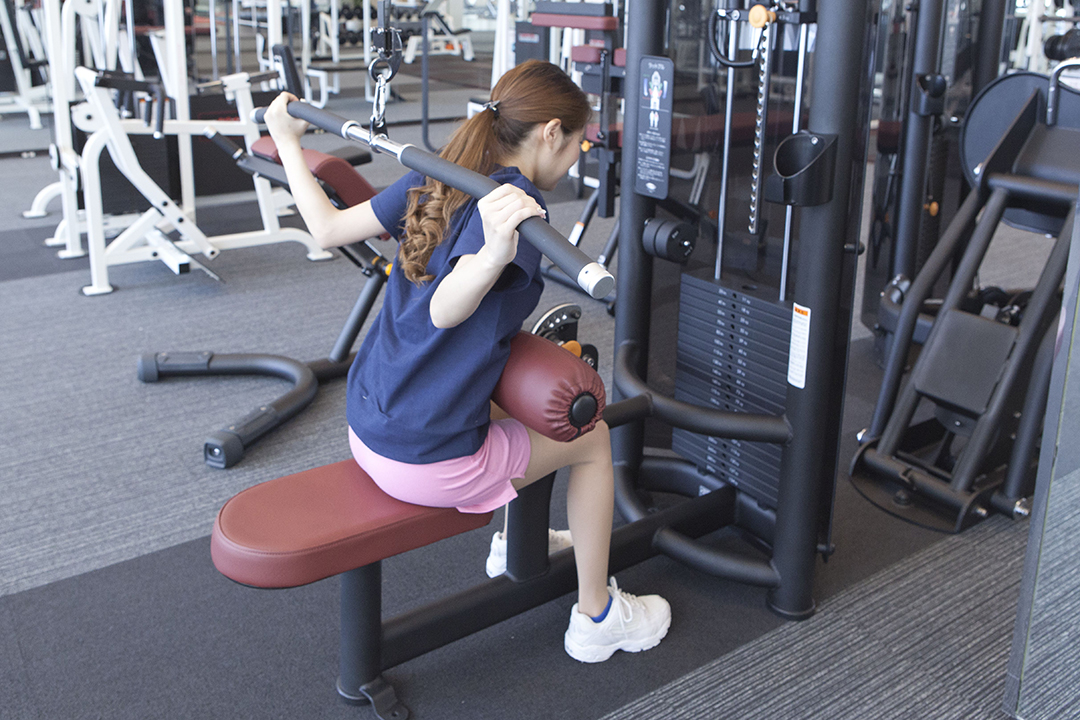 LAT PULL-DOWN
A machine that trains the latissimus dorsi (back). Secure your legs with pads to keep your body from floating. Raise the scapula so that your back remains straight.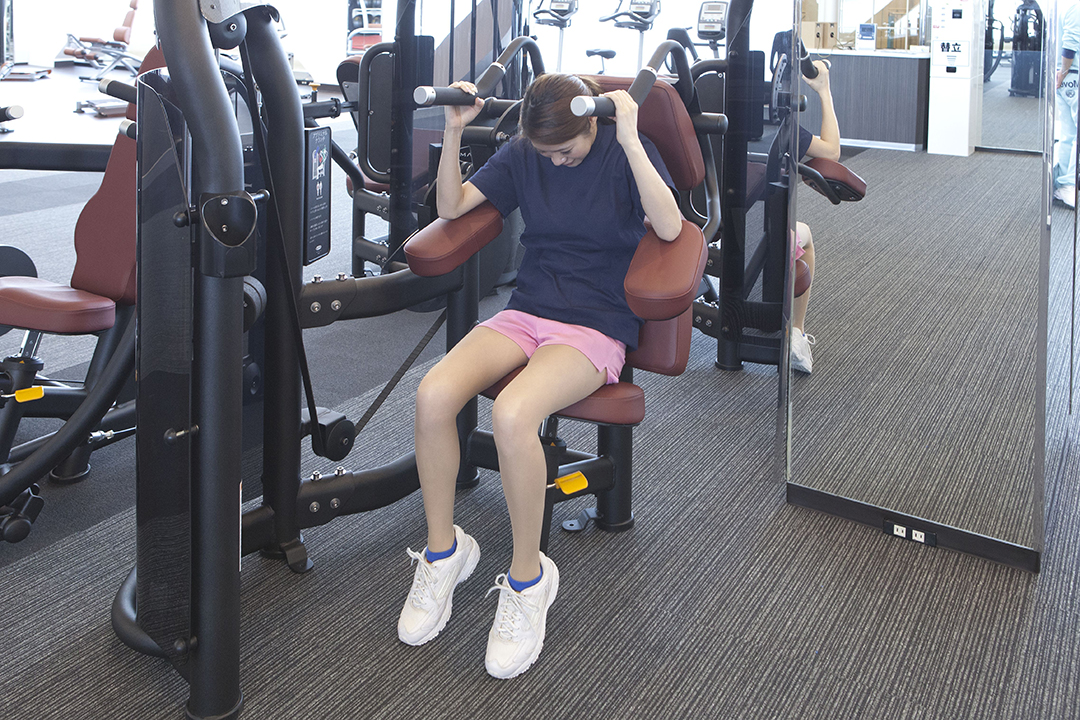 ABDOMINAL
It is a machine that trains the rectus muscle (stomach). It is effective to be aware of your abs while slowly bowing forward.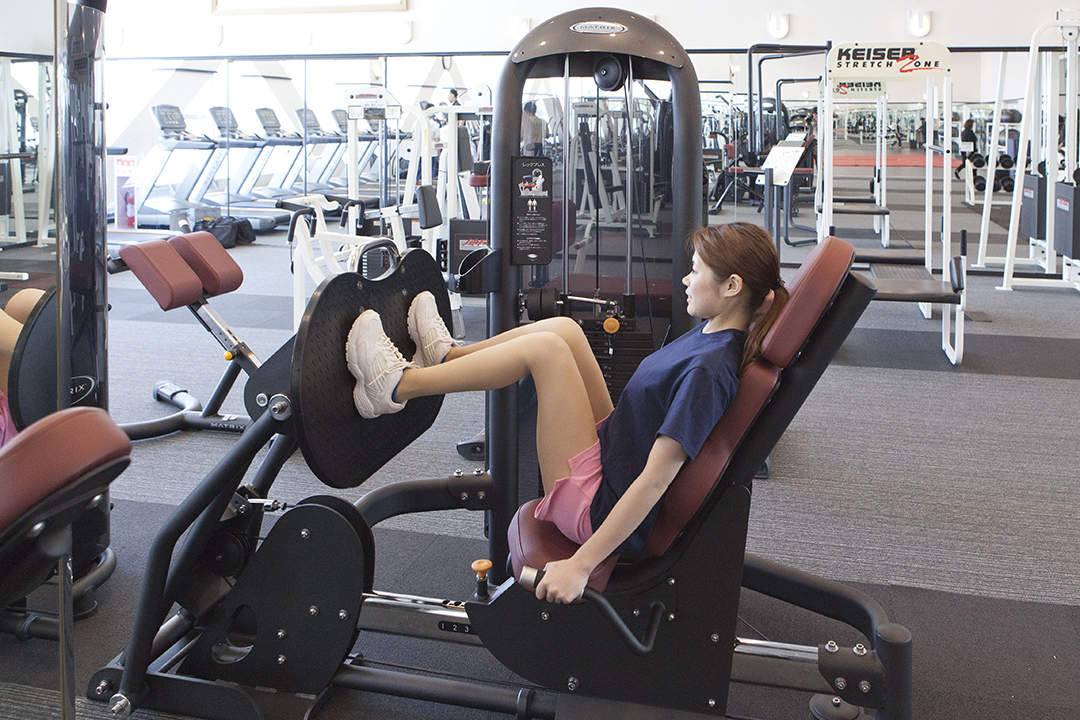 LEG PRESS
This machine trains your legs (quadriceps) and gluteus (buttocks). Spread your legs and try to line up your knees to your shoulders and be careful not to fully extend and lock your knees/legs with each push.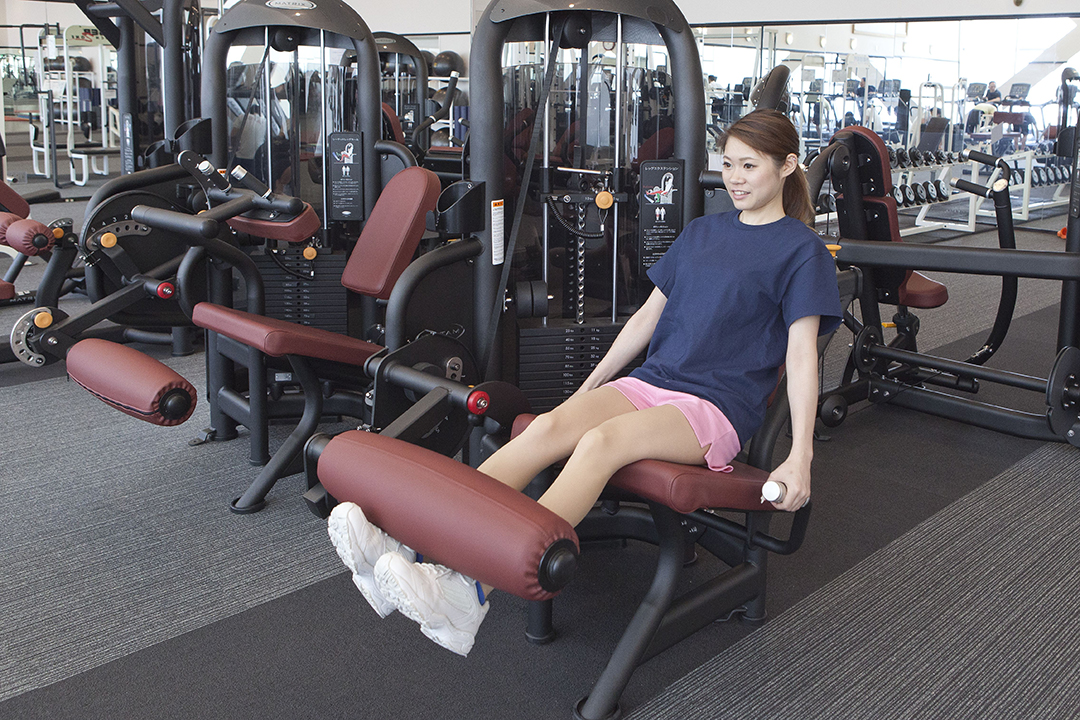 LEG EXTENSION
This machine trains the quadriceps (in front of the thighs). Sit with your knees aligned to the axis of rotation and with your toes up and knees fully extended.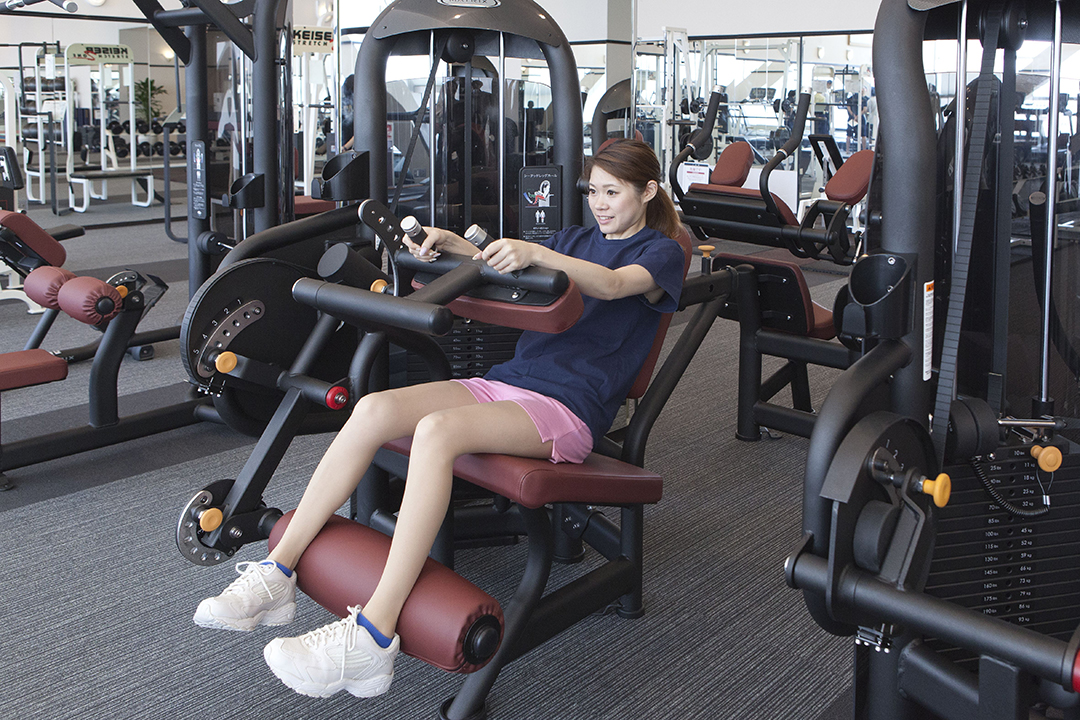 SEATED LEG CURL
This machine trains hamstrings (back of thighs). Sit with your knees aligned with the axis of rotation and with your toes up without recoil.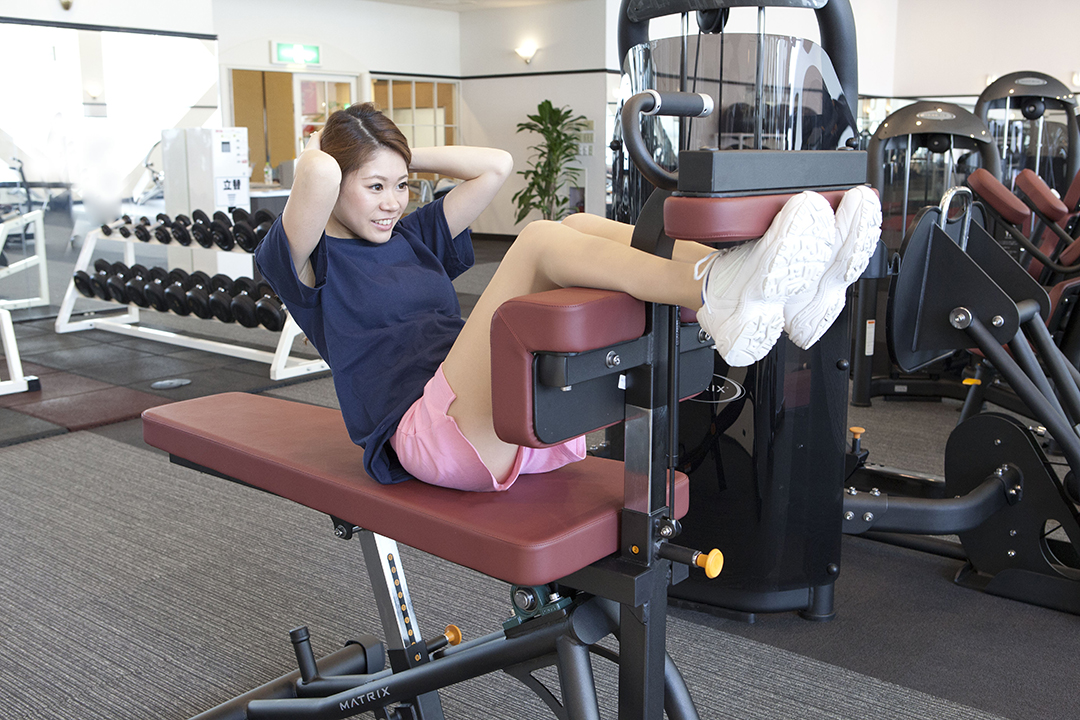 ADJUSTABLE AB BENCH
A bench that trains the rectus muscle (stomach). The pad also secures the back and ankle to allow the performance of abs exercises.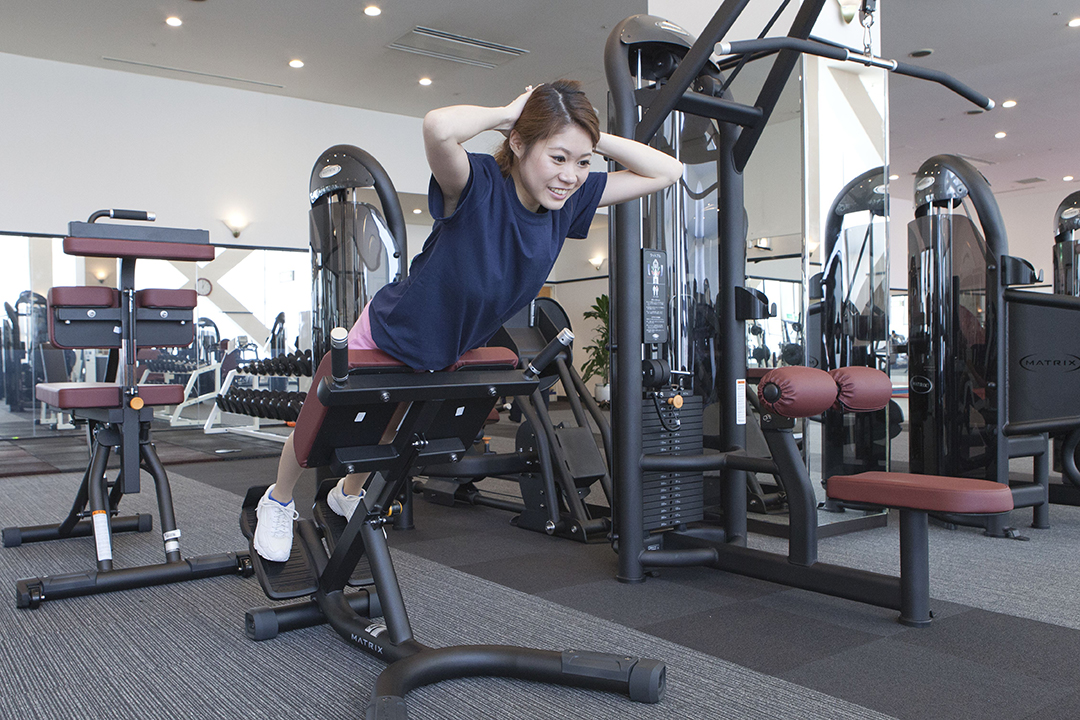 BACK EXTENSION BENCH
A bench that trains the latissimus dorsi and spine erector (back). Exercise your back while keeping your hips and calves down with the pads.
CIRCUIT TRAINING
Let's enjoy work out!
Exercise to the rhythmic aerobic exercise! Effective for diet because it is an aerobic exercise! The range of motion of the abdominal muscles is widened because it allows light and great movements!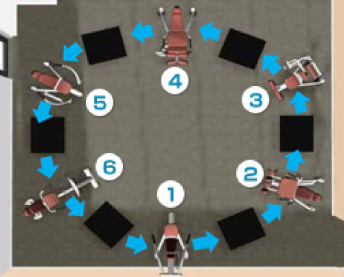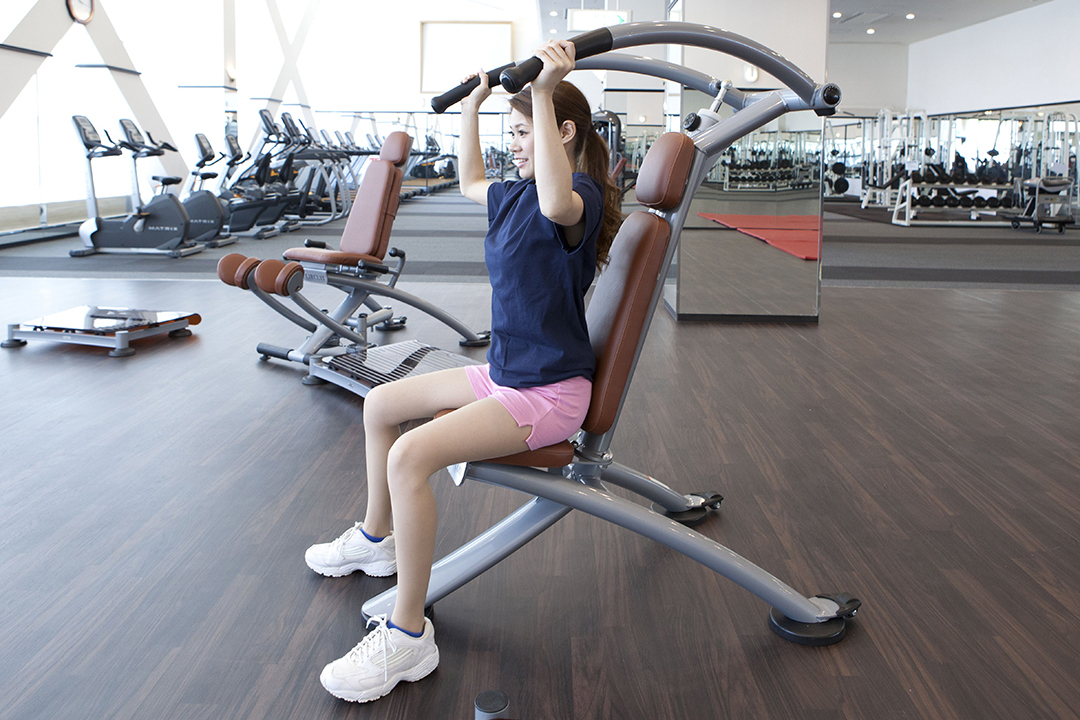 SHOULDER PRESS (SHOULDER, ARM)
Upper body exercises around the shoulders and back. It also lets you workout your arms at the same time.
HIP ADDUCTOR ABDUCTOR(THIGH)
For both inner and lateral thigh. Recommended for ladies who want healthy legs.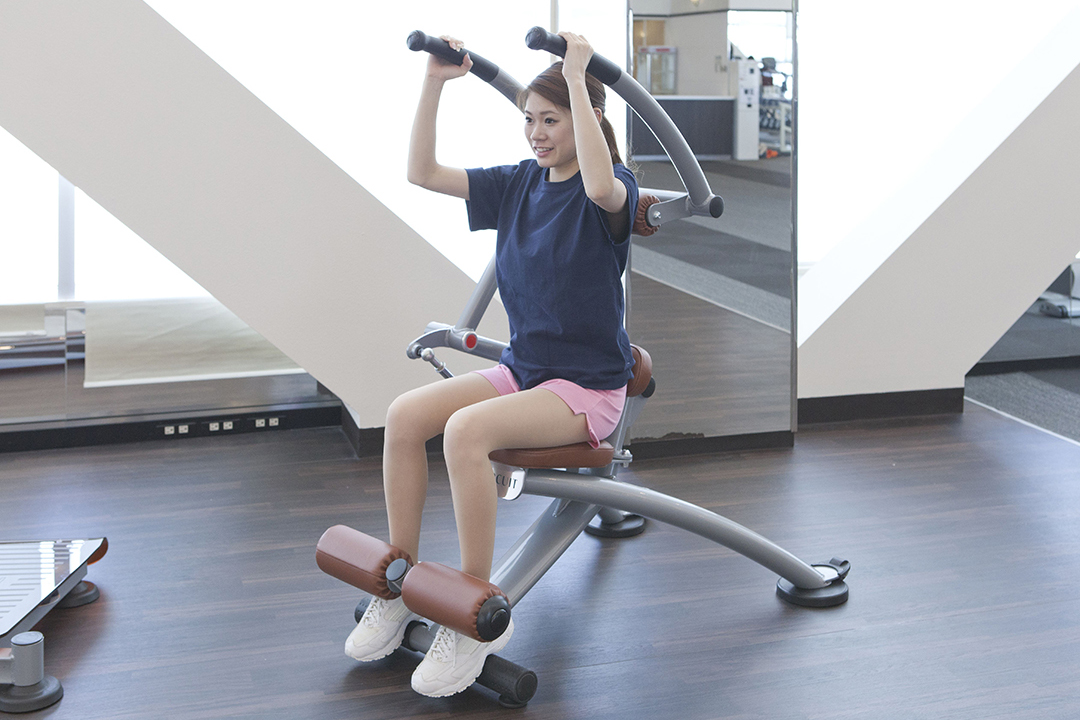 ABDOMINAL CRUNCH,
BACK EXTENSION
(BELLY, WAIST)
Tightens belly to create a slimmer waist. Also can stretch your back.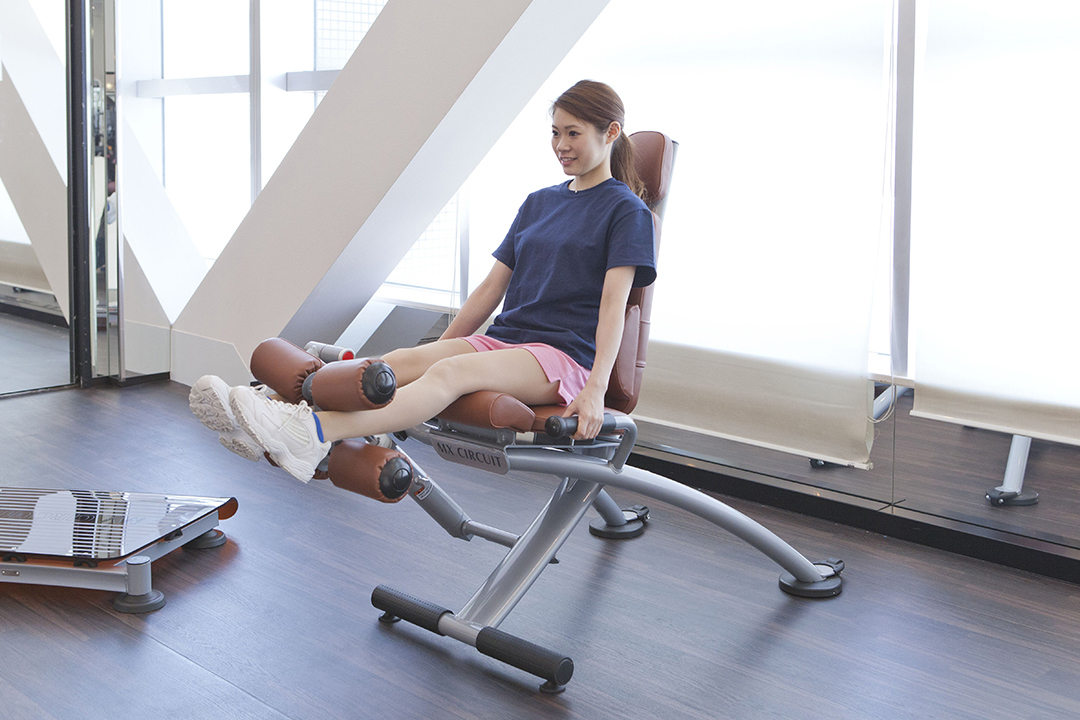 LEG EXTENSION CURL (THIGH)
Exercise for thighs and hips.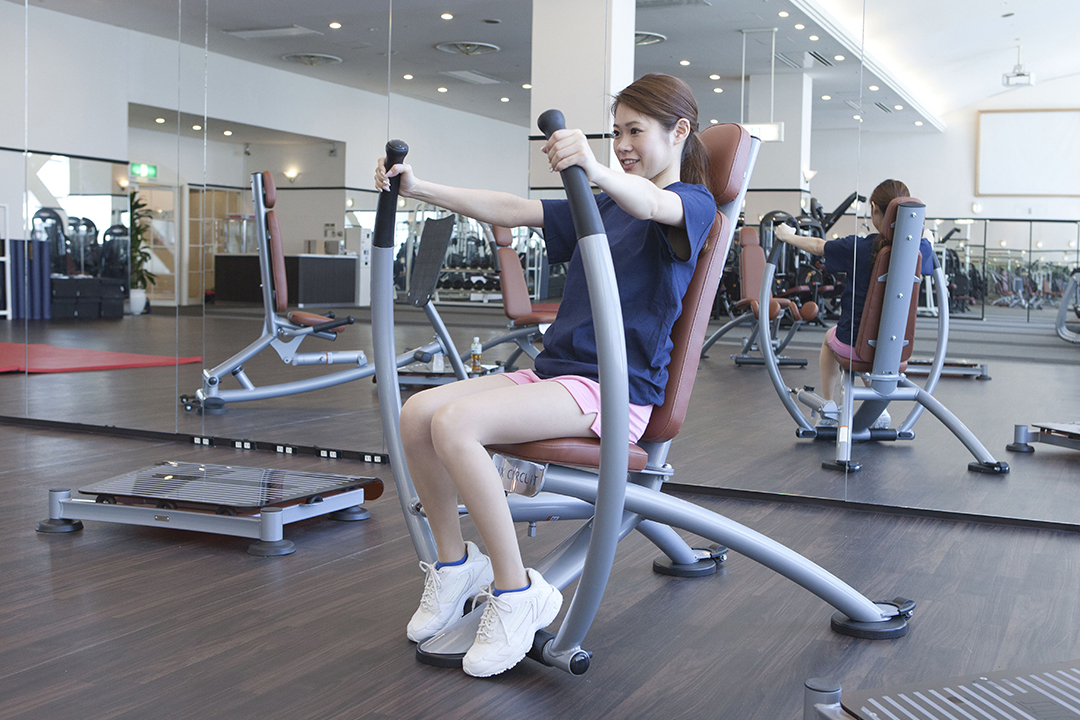 CHEST PRESS LOW
(CHEST, BACK)
Exercise for the chest and back. It is also recommended to reduce shoulder stiffness by moving the scapula.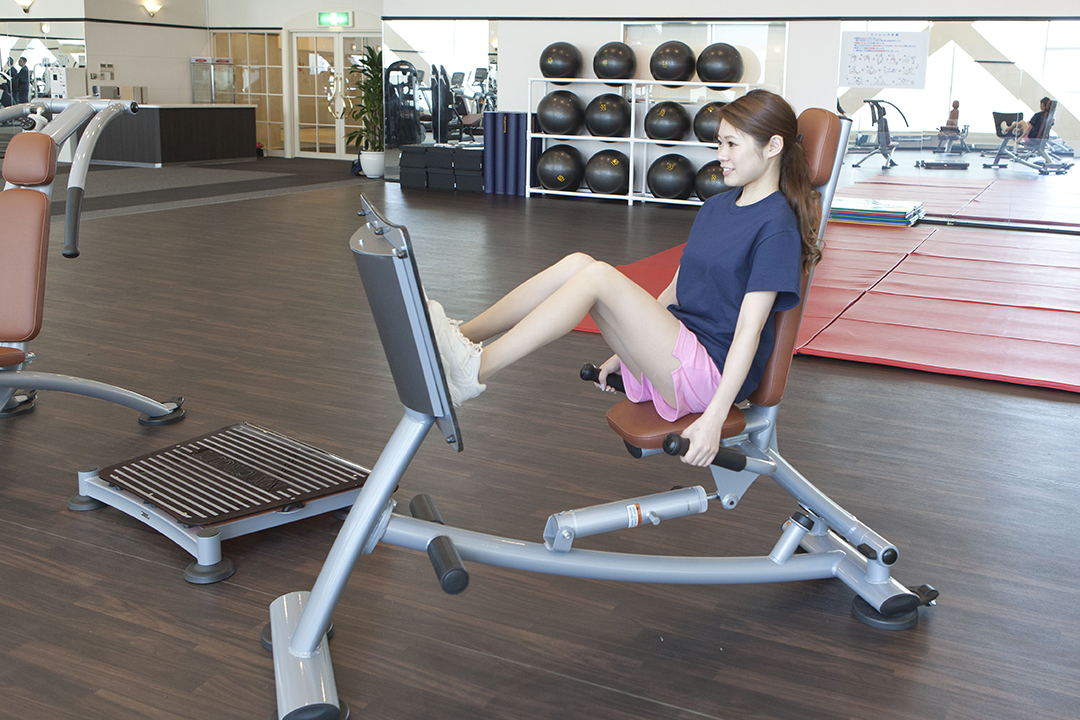 LEG PRESS (LEG, HIP)
Train your thighs and calves comprehensively. Also works out your hips.
STRETCHING
Stress Relief and Relaxation!
Does your body touch the floor (to the waist) when you lie down?
Let's reset our body for a new day! Also, you can expect a good sleep with relaxation sports before going home.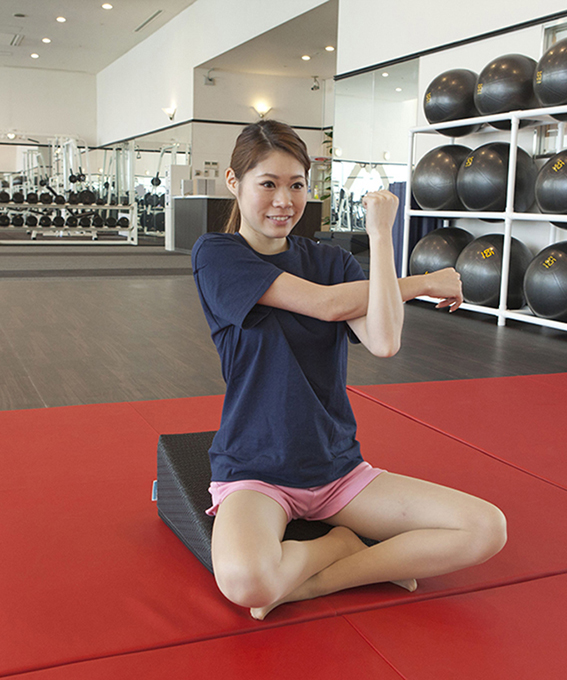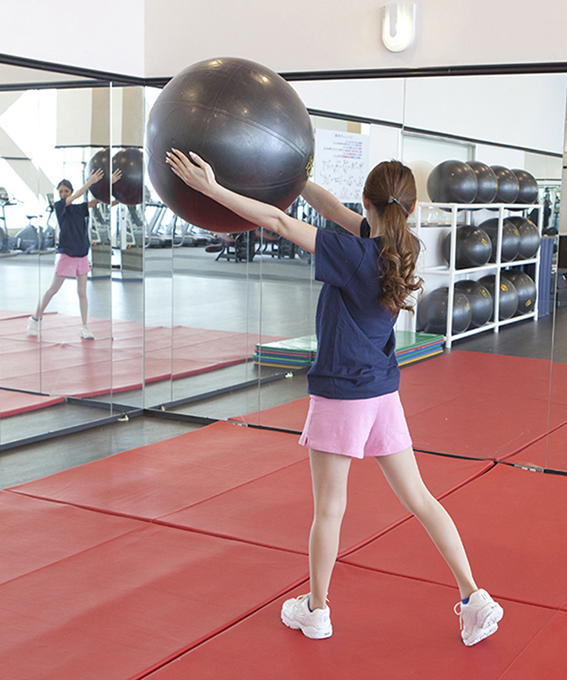 HOURS
12:00 to 21:00 (Last entry is at 20:30.)
GYM
ITEMS
RENTAL SHOES

JPY

260

SOCKS

JPY

410
Wear the Spa loungewear designated by Spa World, or some casuals (T-shirt, shorts, sportswear ) when you using GYM. Shoes and socks are required.
Rental shoes available for JPY260(taxes included), Socks JPY410.
Ages middle school and up.
The Free-Weights Area is just for ages 16 and up.
The sports machines may vary, please call ahead to get the latest info.